On October 18 and 19 the Digital Days took place in Vienna. Part of that event was a girls hackathon, where a group of around 30 girls aged 14-17 had the task to design and build an app. HarmonyCB was provided as a tool since the majority of them had no programming experience at all. Using HarmonyCB they were able to build a prototype of their core concepts to show. Here's what happened at the hackathon!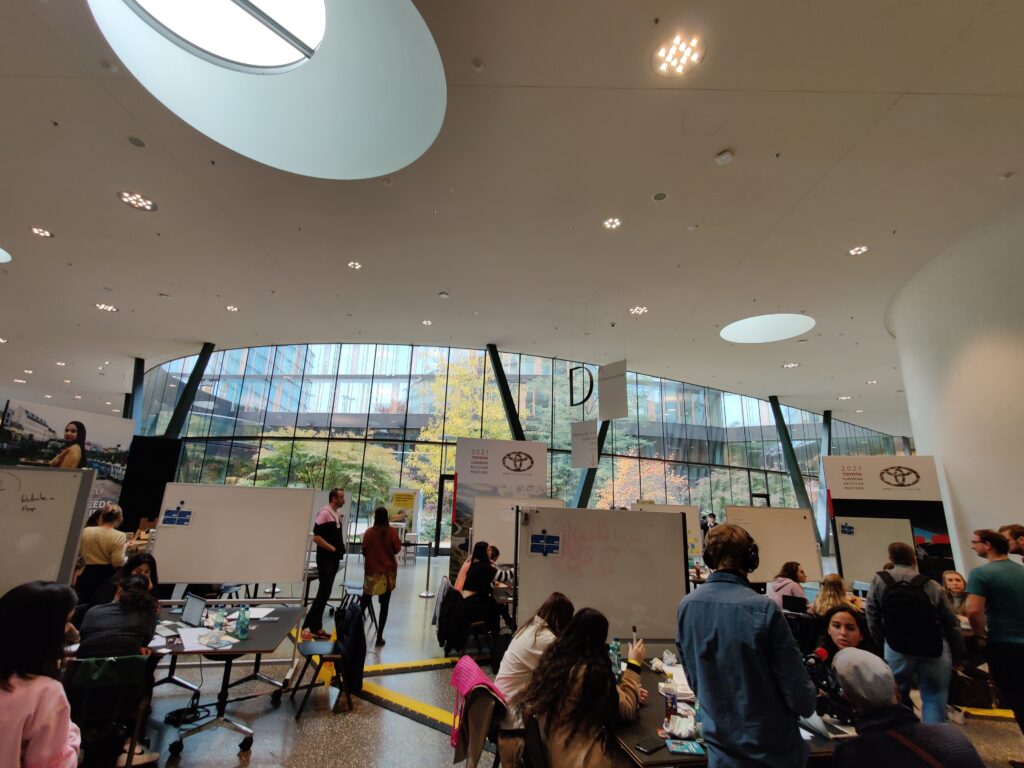 The topic of the Digital Days was the interaction of digitalization and sustainability – how digital tools and services can make Vienna more sustainable and environmentally friendly. [1] So, the task of the girls hackathon was the development of an idea for an app that encourages people to live a more sustainable life. Part of the hackathon were lectures about design thinking, the process of making apps and of course an introduction into HarmonyCB. All in all there was only about 7 hours time for ideation, making wireframes and building the app. Due to the short time the main purpose of the hackathon was less building a whole and functioning app, but rather developing a good idea and working out a prototype of an app.
It should be added that most of the girls who worked with HarmonyCB had absolutely no coding knowledge or experience. After an half-an-hour introduction into the builder some of them immediately started to implement their ideas in HarmonyCB. We, the team of HarmonyCB, were there in the role as mentors and helped the girls with their ideas and the implementation in HarmonyCB.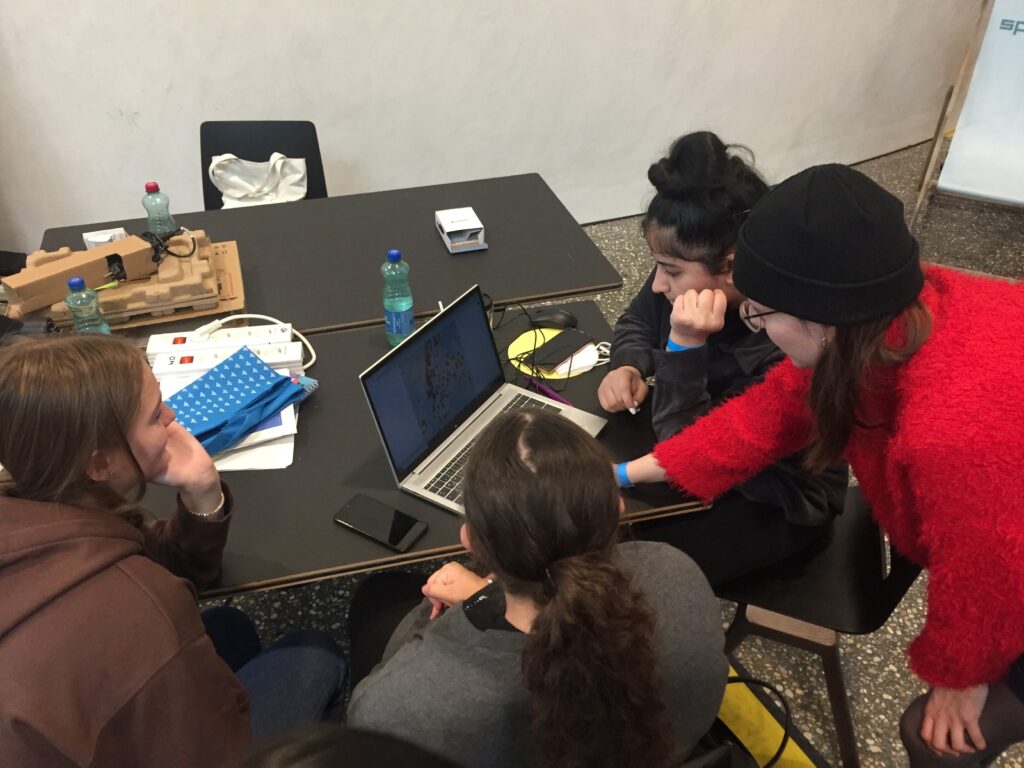 The hackathon participants really came up with great ideas. One group had the plan for an app that shows you the next place where you can recycle your garbage. In case you did that properly, you get a voucher for your next purchase. That would even be a good motivation for companies to participate and think about their carbon footprint and what they could do better. Building up pressure on companies is the idea behind another app too: It offers a list from A to Z that registers enterprises and offers information about their CO2 emissions, if the workers are paid fair and treated well etc. Hereby the users are able to decide if they want to purchase anything from that company or rather look for any other product or service.
Another group came up with the idea for an app that can order up street cleaning robots. With the help of the app users can order robots into dirty streets. The sustainable thought behind that is to avoid wasting water for streets that are clean anyway. The attempt of saving resources is a common thread in many groups. Another approach to this is to reuse your clothes and not buy new stuff all the time. So, one team had the idea to make an app that enables the users to adjust their clothes. There will be a system of boxes where you can put your clothes in. The app provides all the required information, meaning the changes that shall be made (e.g. shorten or widen your trousers) as well as your personal QR code.
Winning team used HarmonyCB
In the end, one of the teams using HarmonyCB even won the Hackathon. Obviously, we are really proud! The winning team had the idea to make an app that helps people to come up with a more sustainable behaviour in everyday life. One way to do this is to have challenges with your friends, e.g. who used less plastic bottles or bought less clothes. In the short time of only 7 hours the group actually managed to build some pages of the app in HarmonyCB and even linked them with each other. So they basically built a functioning app with HarmonyCB without any previous coding experience.
It seemed to us that all hackathon participants had a great time experiencing HarmonyCB and using it as a tool to build their app prototypes. It was a lot of fun for us either and a great inspiration as well to watch all the girls evolving their ideas and implementing them in HarmonyCB. Now we are even more motivated to do our work and always make HarmonyCB better.
Presentation of the winning team on the main stage
Build, manage and grow your web apps at 10x speed!